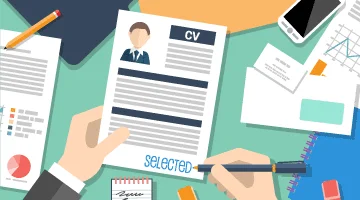 Your CV (Curriculum Vitae)
The first step in your search journey is your CV. This will be the first contact between you and your potential employers, a showcase if you will. A CV is like selling yourself on paper. The better it is, the more interviews you will land, guaranteed...
However, it's not a secret that hiring managers will spend only a few seconds reviewing an individual resume before deciding if its worth further consideration or not. For this reason, your CV must be written in a way that will stand-out.
Worry not, Apply4U is here to help you with this.