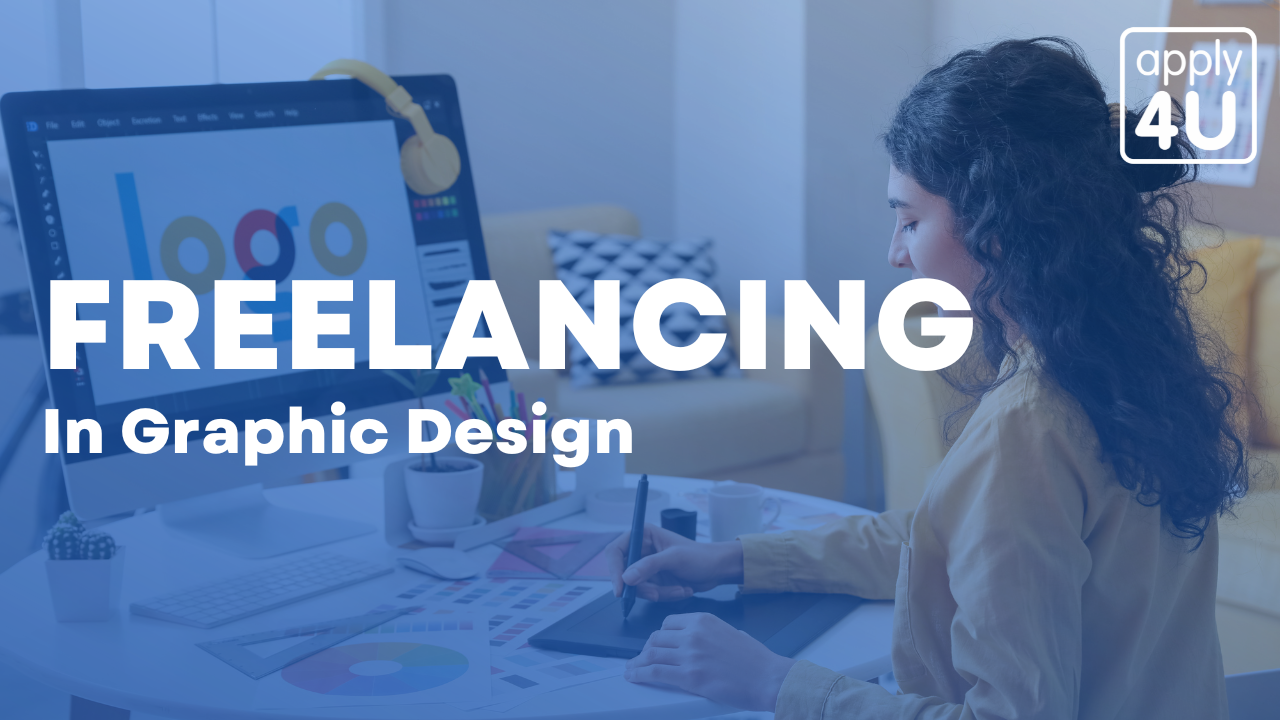 If you've got a creative streak and a passion for design, you're in the right place! Graphic design is a hot commodity in the freelance market and there's never been a better time to explore the possibilities.
Getting Started
It all begins with focus. Pinpoint the area of graphic design that excites you the most, whether it's logo design, web design, or branding, choosing a niche helps you stand out and become an expert in that field. If you can't pick just one - many freelancers start by offering a range of services and gradually specialise as they gain more experience.
Your portfolio is your calling card. Showcase your best work to potential clients by including a variety of projects to demonstrate your skills and versatility. A strong portfolio boosts your credibility and attracts more clients.
Create a dedicated workspace for your freelancing gig. A comfortable, organised setup at home or a cafe near you can work wonders for your productivity. Invest in the tools and software you need to excel in graphic design. Here's a list of a few you could consider:
With these initial steps in place, let's explore how to find those first clients who will appreciate your creative talent.
Finding Clients
Networking isn't just for business events and conferences. It can happen anywhere! Join online design forums, attend local meetups, or engage with other designers on social media. Building relationships can lead to word-of-mouth referrals and exciting collaborations!
Websites like Upwork and Fiverr are godsends for freelance opportunities. Create a standout profile showcasing your skills, past projects and personality and when bidding on projects, be genuine and show enthusiasm for the client's vision.
Don't be humble when it comes to promoting your graphic design services. Use social media to share your projects, engage with potential clients and create an attractive website or online portfolio that showcases your best work.
Remember, finding clients can take time, so be patient and persistent. Building a reputation in the freelance world often starts with smaller projects that can lead to more significant opportunities. Trust the journey!
Pricing and Contracts
Pricing your graphic design work is like creating a menu for your talent. You want to be fair to your clients but yourself as well. The two ways of charging are either by the hour or project-based.
Hourly - Calculate your rate based on your skills and experience.
Project-based - Quote a flat fee for the entire project. Break it down so clients know what they're getting.
Remember, as you gain more experience and your demand goes up, you'll be adjusting your prices. There was a time when Fredos were 25p…
Contracts are your safety net and ensures everyone knows what to expect so your creative journey remains smooth sailing.
Scope of work - Be clear about the tasks and deliverables.
Payment terms - when and how will you get paid?
Deadlines - set realistic timelines so everyone is on the same page.
When it comes to the £££, make sure you:

Invoice promptly - send invoices on time.
Follow up - sometimes, gentle reminders are needed.
Secure payment - online payment platforms are a lot easier so find one that works for you.
Growing your Freelance Career
When the time comes, you'll need to take your freelancing career to new heights. To keep the momentum going you'll need to be continuously learning and scaling your business!
The digital and design world is ever-evolving. Stay in the loop by taking courses, watching tutorials, staying on top of trends and connecting with other designers. The more you learn, the more versatile and valuable you become.
Feeling the itch to take on bigger challenges and clients? Consider hiring help, raising your rates, diversifying your services, and ramping up your marketing efforts.
Conclusion
Remember, there's no limit to how far you can go. Stay curious, keep creating, and enjoy the journey of freelancing in the world of graphic design!
Ready to dive in? Explore graphic designer roles on our website and register to turn your skills into amazing projects.
Powered by Froala Editor