Figuring out a career path that fits in with your goals and aspirations can be tough. It can feel like everyone else has it all figured out already but you need to remember that everyone moves at their own pace. It's not a sprint, it's a marathon and you're on a path that only you can run towards.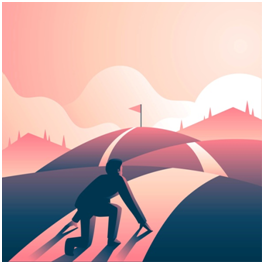 Career advice call
- Speak with a Job search coach over a 45 minute call to understand your full career and education history.
- Discuss your job search and receive career advice and guidance to put you on the path that is right for you.
How it works
The career advice call is a paid part of our career coaching packages that offers career advice from a job coach.
What your career advice call will include:
• You'll be asked what you're looking for and why so that we can give you the best help and guidance to make your career goals achievable.
• Even if you're a bit lost on which career path to go down, having a conversation about what your interests and hobbies will help your job search coach get a better idea of what you enjoy to find you a job role that you'll love.
If help and guidance to make your goals become a reality is what you're after then we highly recommend this service. Even if you haven't figured out what your career goals are yet our job coaches will help you to start thinking about that.
Register with us today to book your first career advice call.
Since the pandemic began has your career path changed? Leave us a comment below and let us know.
Powered by Froala Editor