The infamous fried chicken franchise with over 18,000 locations was founded by Colonel Harland David Sanders who was fired from dozens of jobs before founding a fried chicken empire. Sometimes you have to fail before you can succeed, we found this to be true with our Jobseeker webinars!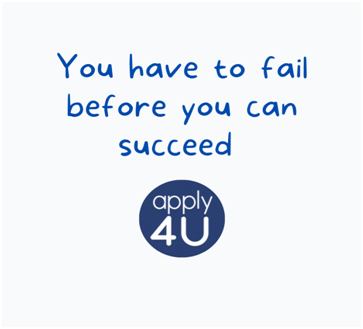 How it compares to our first webinar
• We made sure that our registered attendees got a few more alerts as a reminder for when the time came.
• We researched the best webinar time from online sources and changed our starting time to 5 pm so more people could attend.
• We worked on some of our content for the webinar and really placed the value added to the jobseekers as the number 1 goal of this webinar. We're proud to say that we got some lovely comments and feedback from people saying they found it really useful!
• We gave one lucky winner the chance to get a free 1 to 1 coaching package with us to help them with their whole job search process.
What went well
• The delivery of our webinar and the flow of it all! We got some really positive feedback on it as a whole.
• No technical difficulties! These are always to be expected but this time we got through the full hour without any technical difficulties
• Our free giveaway recipient is now on their way to landing a new job
Some Tips and Useful Information from the Webinar:
For all those that weren't able to attend the webinar we got it put live on our youtube channel which you can watch here:
We're also going to be putting out some really useful 'how to' Videos for the job search process as a whole which covers the webinar in short easy digestible pieces.
If you want to be informed about any other webinars that we put out as well as other useful content for your job search and Apply4u as a business then make sure to follow us on our social media @apply4u and get registered through here.
Powered by Froala Editor